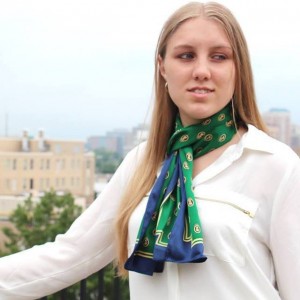 Students for Concealed Carry Foundation is proud to announce the hiring of our first full-time staffer, Crayle Vanest. Vanest will be filling the position of executive director.
The executive director is in charge of pursuing funding to develop the Foundation's programs, over-seeing growth and execution of those programs, and proposing methods of furthering our mission to the Board of Directors. Vanest was chosen for the position because of her extensive past experience with both SCCF and our sister organization, Students for Concealed Carry. For SCC, she designed several education initiatives in her home state of Indiana. For SCCF, she had orchestrated a money-bomb fundraiser, and designed an intern program which spans the areas of social media management, development, and policy research.
As a staffer, she now also serves as our intern coordinator. Vanest is a recent graduate of Indiana University, with degrees in Political Science and Communication & Culture. While in school, she interned in grassroots campaigns and non-profit programs, including the Leadership Institute in the D.C. area.
She can be contacted directly at crayle@sccfund.org with any questions regarding the Foundation's programs.